Shopping Cart
Your Cart is Empty
There was an error with PayPal
Click here to try again
Thank you for your business!
You should be receiving an order confirmation from Paypal shortly.
Exit Shopping Cart
Natural therapies for horses
| | |
| --- | --- |
| Posted on February 20, 2019 at 7:45 PM | |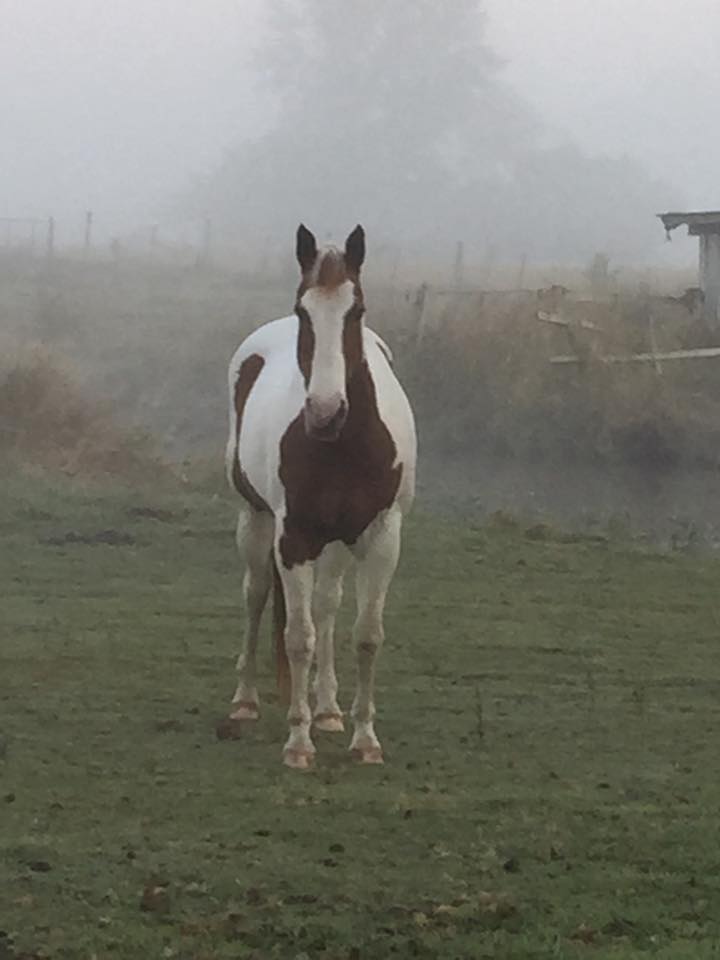 Hank is a registered Paint horse and is currently 17 years old. I originally bought him in 2009 for my younger daughter who was 15 at the time. He was bred and trained by a lovely lady that I now call my friend in Boyland Qld. He was trained as a western pleasure horse and had been doing some showing at the paint horse and western pleasure shows. We actually didn't know a single thing about western pleasure or paint horses but we loved Hank and he came home with us.
My daughter took him to pony club, did some dressage and jumping with him, learnt some western riding and went to a couple of paint horse shows including the state show.
Once she finished school and started University she really didn't have time to ride or look after horses anymore,  as I had just retired Pharoah I decided I would learn to ride Hank and keep him as my riding horse. And so my journey started........and to this day Hank has been my biggest teacher in making me listen to and respect him and his opinion without my own agenda in order to build a relationship. 
Hank is 16.2 hands and built like a tank but has a very soft nature and reminds me a bit of a labrador puppy. I consider him lucky as he has only had two homes, with the lady who bred him and with me. He was even trained at home and not sent off to a trainer, which can be not the norm as many horses by the time they come to you have been at multiple homes and a few trainers and can be quite shut down. 
I believe because of this Hank was still able to feel like he could express himself if he didn't like something, especially seeing as I was a bit of a softie. He started telling me "no" to a few different things like not wanting his rug on, not wanting the saddle on, not wanting to go on the float, for instance. These were new behaviours that he seemed to like to keep for me and were not in his past. So I thought that my bad horsemanship skills were basically ruining my horse and I started to look to improve my skills so that Hank and I could move forward as a partnership.
I went to clinics, got help and also learned natural horsemanship and yes I improved my skills and got Hank to do some of the things I wanted but, I felt Hank was just becoming obedient and was not actually happy with what we were doing together. I was also struggling as I am naturally quiet and calm in nature so becoming a dominant leader was very unatural and uncomfortable for me. I had to have another rethink as to how to move forward with something that was going to suit us both and really build a good relationship and a happy horse.
I now look at Hank saying "no" to me in a different light. I see it that he feels he is in a safe space to be able to express himself and I feel happy about that. I have now learned to listen to his "no's" so that he understands that I will listen to him if he feels uncomfortable with something. He has also taught me a lot about my own energy and agenda based ideas. If I just go out into the paddock to hang out with him he is more than happy to follow me around and hang out and get scratches but if I go in with an agenda the energy totally changes and he knows before I even step foot in the paddock. He has been a really good mirror for me and taught me so much about listening and respect. He has taught me that although we may feel like we own a horse we do not own their body or their mind and we don't have the right to do anything to them without their permission.
We have started some positive reinforcement training and so far we are enjoying it and look forward to where this make take us.
Stay tuned.....the journey continues.
Categories: None
/